​​
​
​
HUNTER® IRRIGATION PRODUCTS
We provide our customers with Hunter® Irrigation products, whose features, performance, and overall level of craftsmanship are unrivaled in the industry.  If you seek an automatic irrigation system with unsurpassed quality and value – thats what we provide.
PRODUCTS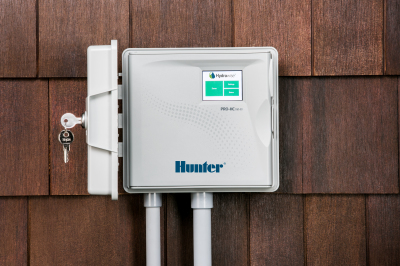 HUNTER Pro HC Controller
This state-of-the-art controller is powered by HYDRAWISE Smart Technology to let you manage EVERY feature of your sprinkler system right from your smart device, Tablet, or PC 
or if you prefer the standard way at the controller itself.  Smart watering with HYDRAWISE will control over and under watering based on your property's temperature, rainfall, humidity, and wind speed.  Notification via smart devices, will tell you if you have a broken head, cut line, or even a faulty wire of vavle.  This controller will save your property from water damage, possibly let you know who damaged it, and much more.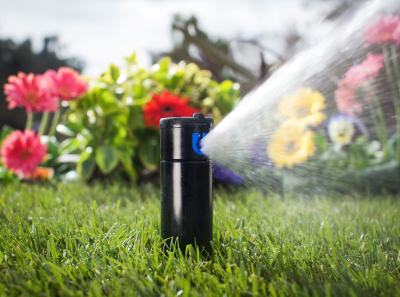 HUNTER PGP Sprinkler Heads

The PGP is a rotory head designed to cover large square footage areas such as front and back yards.
Its exceptional design and impressive performance placed the rotor a cut above the rest. Its continuous improvements and enhancements have allowed it to remain the number one selling rotor in the world. With the ability to deliver even water distribution from engineered nozzles, this sprinkler is unequaled in reliability, durability, versatility, and value.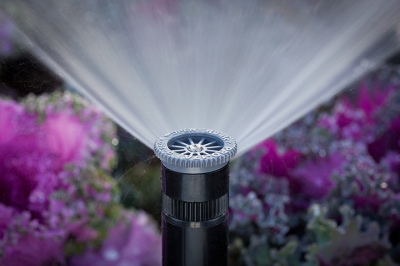 HUNTER Pro-Spray Heads
The Pro-Spray is a rotory head designed to cover small square footage areas such as side yards, shrubs, plant beds, and gardens.

The Pro-Spray has been manufactured with the precision required to ensure reliable operation and peak performance for years to come. This solid performer boasts heavy-duty ABS construction, including an extra-thick body and cap.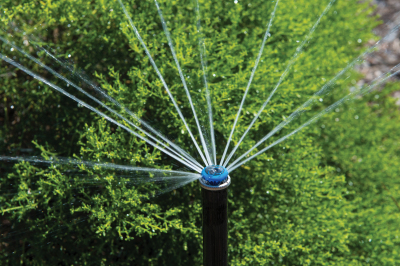 HUNTER MP Rotator Nozzles

Where over-spray needs to be avoided due to strong winds or simply saving money, it is worth considering MP Rotators.  These nozzles spray streams of water which are more resistant to being blown away by the wind.  MP Rotators "consume" water at about one-third the rate of standard static nozzles and are therefore useful if the water supply's flow rate is low.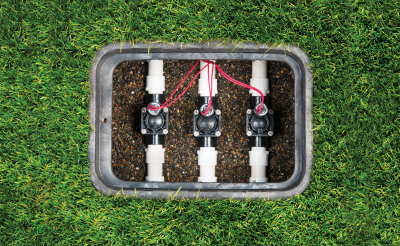 HUNTER PGV Zone Control Valve
The PGV is a hard working, heavy duty valve. Durable enough for residential and light commercial applications. Available in 1" options for smaller residential use or in 1-1/2", and 2" sizes for larger or commercial sites.  Options available with or without flow control. These durable valves all include a rugged diaphragm with support for preventing stress failure.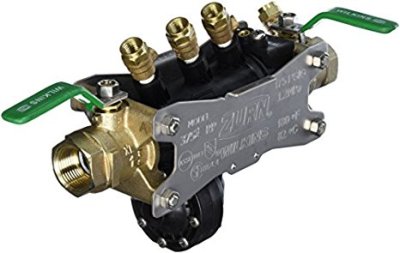 RPZ Backflow Preventer

Illinois Law requires the use of a Certified and aprroved Backflow Preventer. The Wilkins 375 satisfies all Illinois requirements and then some.
Keeps you and your family safe from water contamination.
___________________________________________________________
 All Photos Courtesy of Hunter Industries
ELCAR SPRINKLERS                                       Licensed, Bonded, Insured, and Registered 
1281 REMINGTON DR.                                 Certified Irrigation Contractor (Il Dept. Public Health)
VOLO IL 60020                                               Irrigation License # 061-004725
847.530.1022                                                 Irrigation Contractor # 060-047601
                                                                         Bachelor of Science